LaSalle College, First Canadian Higher Education Establishment to Participate in Air Canada's New Leave Less Travel Program, Opening the Door to Sustainable Transport for International Students
Montreal, March 4, 2022 – LaSalle College is proud to participate in Air Canada's Leave Less Travel Program by offsetting the carbon footprint of international students traveling to its Canadian campuses.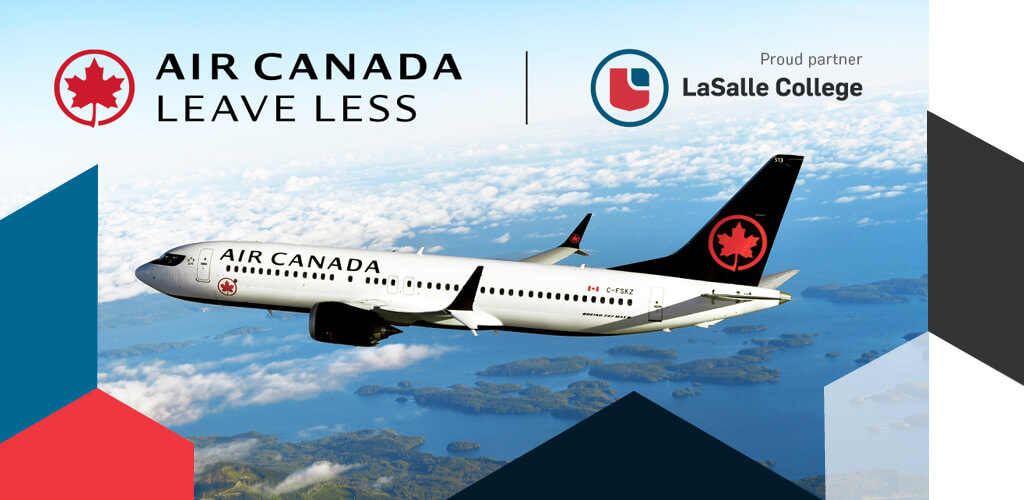 As part of its environmental strategy, LaSalle College, member of the LCI Education network, will purchase carbon offsets for its students' travels and Sustainable Aviation Fuels (SAF) for colleagues who travel with Air Canada. This measure is a new step toward reaching LaSalle College's environmental objectives, enabling it to contribute to the collective effort and the implementation of innovative sustainable development solutions.
LaSalle College's Montréal and Vancouver campuses will be the first Canadian higher education establishments to participate in the Leave Less Travel Program. Each year, 1,500 students from over 100 countries travel to Canada to study at these establishments. Actionable measures were therefore required to become a leading actor in the fight against climate change.
"LaSalle College offers much more than just a diploma. It gives students a comprehensive education and provides the foundation for them to become climate-aware world citizens. Through the Leave Less Travel Program and our collaboration with Air Canada, we hope to inspire our students to take part in the collective effort toward a greener planet."
Claude Marchand, Director General, LaSalle College
The program will begin April 1st, 2022, just in time for the fall 2022 start, when the majority of international students arrive at the Montréal and Vancouver campuses.