LCI Education Foundation, Shakira and Partners Set in Motion Nuevo Bosque Project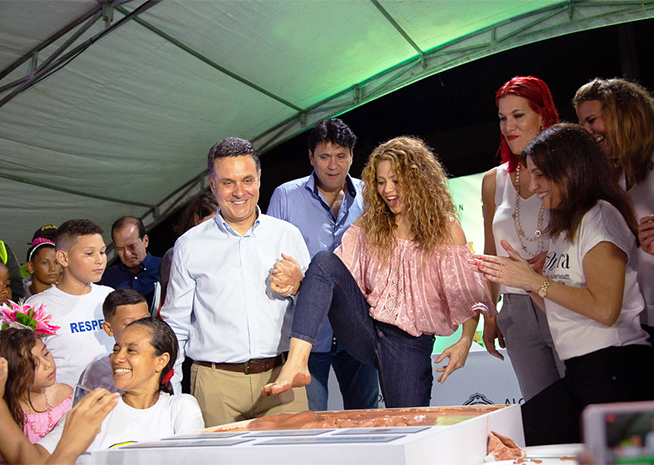 Barranquilla, November 5, 2018 - On November 2 2018, Shakira, arrived in her hometown in Colombia to set in motion the construction of a public elementary school in Nuevo Bosque, in partnership with LCI Education Foundation, the Colombian Ministry of Education, the La Caixa Foundation and the FC Barcelona Foundation.
She was accompanied by Sandra Parker, Director of Philanthropic Development at the LCI Education Foundation; Alejandro Char, Mayor of Barranquilla; Xavier Bertolín, Commercial Director of Obra Social La Caixa and María Vallès, President of the FC Barcelona Foundation.
As strategic allies, they accompanied the Executive Director of the Pies Descalzos Foundation, Patricia Sierra, in presenting the project to the community of Nuevo Bosque.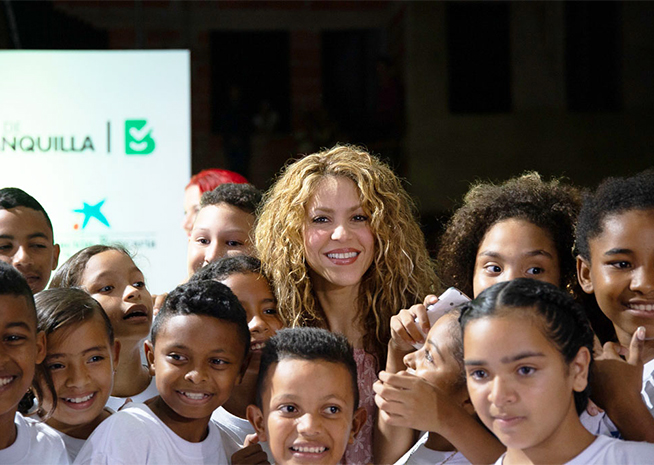 This dream originated in one of the most vulnerable areas of Barranquilla, where its inhabitants have been victims of the country's violence and inequality.
In a 6,000 m² space, the new students of Pies Descalzos will be able to enjoy a library, an auditorium, dedicated rooms and areas for games, sports and art, among others.
They have been strategically designed to provide quality education for children and youth and an open-door community center for the inhabitants of Nuevo Bosque.
With this project, the LCI Education Foundation is carrying out its first social work, rebuilding the social fabric and contributing to the development of communities where the LCI Education network operates, as it has in Colombia for more than 20 years.
Today, with an investment by its allies of approximately 4.5 million USD, it is with great hope and pride that Barranquilla officially launches the construction of this new institution.